The Spark Data Care Plans platform has been specialised for Hospices, and is now in place with Highland Hospice. It manages all the complexities of care records for hospice users as they move through care stages, from outpatient to inpatient and possibly back again. It also manages other related areas of Hospice work, such as telephone advice and incident/accident recording, and generates admission reports as required for government statistics.
Key features
Cloud based Software as a Service (SAAS)
Inpatient Careplans and Assessments
Outpatient Careplans and Assessments
Track review deadlines for all record types for all care users
Full tracking of care plans, interventions, and associated audit trails
Seamless change of status from outpatient to inpatient. Re-start paused outpatient programme.
Telephone Advice
Multi-location
Specialised for use with Hospices
"This is the best platform we have seen for dealing with the complex requirements of Hospice Care Records"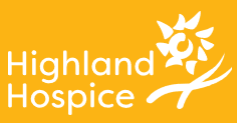 Highland Hospice