Income protection provider Holloway Friendly chose Spark Data to migrate them to their new policy administration platform. This delivers up to date Policy and Claims Administration, enabling Holloway to support the existing book, and launch new products quickly.
The new Holloway system is an implementation of the very successful "Odyssey" Policy Admin platform already in use with National Friendly. For more details see Financial Mutual Policy Administration. The platform has been configured to support Holloway Friendly's book of products and integrated with external systems.
The engine will improve processes throughout the policy life-cycle by removing manual operations, and provide for rapid introduction of new products.
Stuart Tragheim, Holloway Friendly's chief executive, said:
"the investment is another significant step in the development of our business and is a further clear demonstration of our commitment to build a sustainable future". Improving customer experience and operating efficiency is vital for our business moving forward and the investment in systems is a clear endorsement for our strategy."
Our bespoke system enables us to provide a better service to current and future members as well as IFAs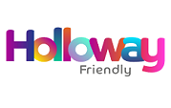 Holloway Friendly
Holloway Friendly