Our client is a major maritime insurance club servicing global corporate customers from their offices in the City. An essential part of the business is the provision of Financial Reports and Statistics to senior staff,  selected external investors, and members of the insurance club.
To meet this requirement Spark has developed a secure, browser based, online reporting dashboard that compiles the required reports from millions of lines of initial data, and applies complex business rules and calculations. It gives internal and external staff an understandable view of their complex, financial information, which they can manipulate and analyse in real time.
Our client is delighted with the result because their customers thought the system was truly innovative and informative. The quality and ease of use of this application puts our client ahead of the field in their sector.
Marine MI Bespoke Insurance Finance Mutual
Complex financial information was reported in a clear and flexible way - the client was delighted with the results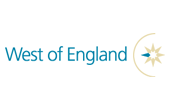 West Of England Protection and Indemnity
West Of England Protection and Indemnity