This legacy migration project delivered a new policy administration platform to support the existing National Friendly book, and provide a springboard for the introduction of new products.
It involved replacing several original systems with a single platform based on up to date technology, and data migration fom several sources.
We are now able make the platform available to other insurers as a tried and tested policy administration engine with claims and workflow management. With our Modular System the core functionality you need can be readily integrated into your overall environment. For more details see Financial Mutual Policy Administration.

Modules Available
Friendly Society Policy and Claims Admin System
Flexible Product/Policy Model. Manage a wide range of products
Member/Policyholder management
New Business Processing
Premium Collection, including DD preparation, and Arrears Management
Claims Management and Payment
Automatic Letter/E-mail generation
Interfaces with Experian, Salesforce and OAC; other interfaces may be added
Comprehensive Reporting Suite

Talk to us about your PAS implementation or legacy system replacement. Contact Spark Data Systems: Tel 0117 907 6563, Email info@sparkdata.co.uk, Web www.sparkdata.co.uk.
Spark Data created and delivered National Friendly's Policy Administration System. It is an innovative bespoke system that has enabled us to provide an even better service to current and future members as well as IFAs. We're very pleased that we are able to help lead the way in Policy Administration Systems and help other mutuals.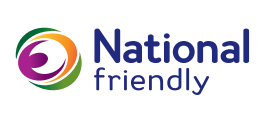 Jonathan Long
CEO National Friendly